Contact the ACC Registration and Housing Center
864-208-2670
M-F, 9:00 a.m. - 5:00 p.m. ET
Mark Your Calendar!
Plan to join us in New Orleans, March 4 – 6, to connect with your peers and top experts in the field! Registration opens in September. Learn More >>>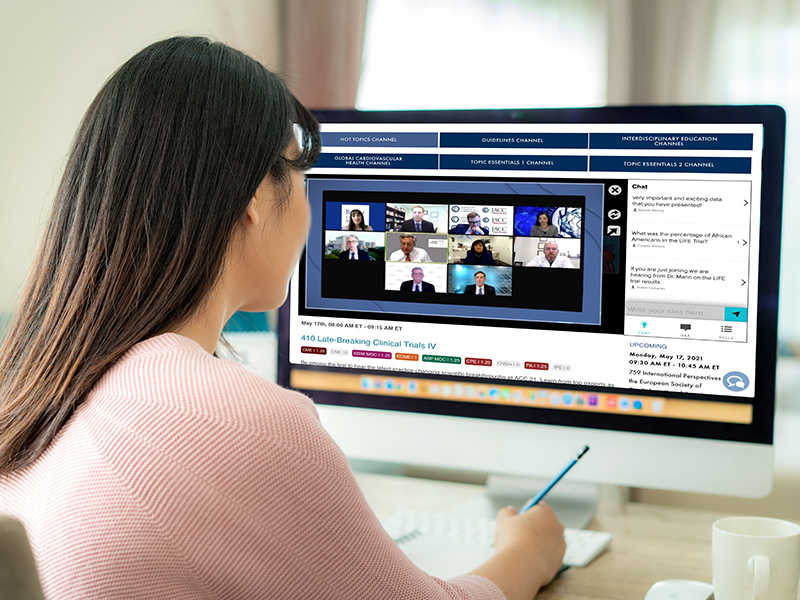 Save the Date For ACC.23/WCC

Now Accepting Abstract & Case Submissions!

Access More Great Content With ACC Anywhere
The American College of Cardiology joins with the World Heart Federation to host ACC.23 Together With WCC (ACC.23/WCC) in New Orleans, LA, March 4 – 6, 2023.
Reunite with your colleagues from around the world, explore the latest science and innovation, and learn about practice-changing updates in care. At ACC.23/WCC, you'll get everything you need to advance cardiovascular care for all!
Can't make it to New Orleans? Join us for a robust and engaging ACC.23/WCC Virtual with 6 channels of live streaming education across 3 days.
Exclusive Member Registration opens on Wednesday, Sept. 7, and general Early Bird Registration opens on Wednesday, Sept. 21.
Sign Up for ACC.23/WCC e-Updates!