Contact the ACC Registration and Housing Center
864-208-2670
M-F, 9:00 a.m. - 5:00 p.m. ET
Share Your Science!
Don't miss your opportunity to submit late-breaking clinical trials for presentation at ACC.22. The deadline for submissions is 1 p.m. ET on Thursday, Dec. 9. Learn More >>>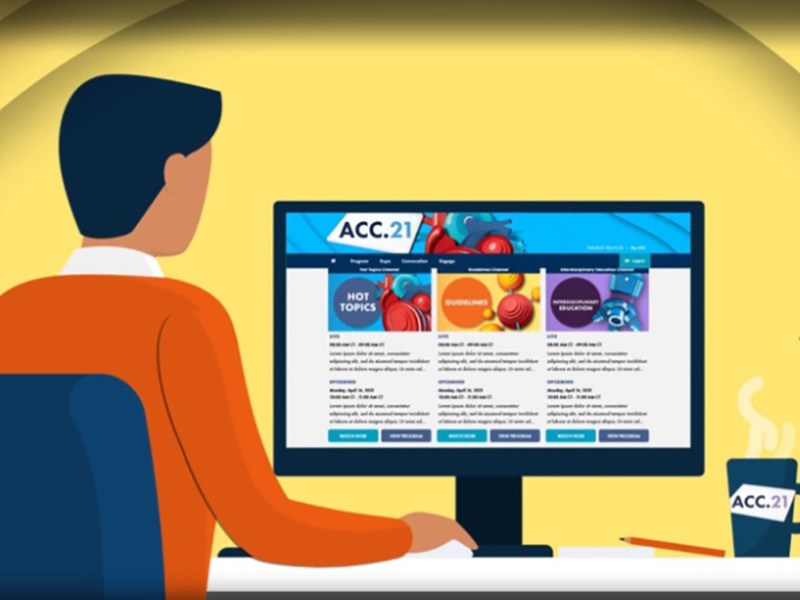 Early Bird Registration Now Open!

Share Your Science!

Access the ACC.21 Virtual Platform
The American College of Cardiology will host the 71st Annual Scientific Session & Expo in Washington, DC, April 2 – 4, 2022. ACC.22 is your time to network with colleagues, see the latest science and innovation, and learn about practice-changing updates in care. In tandem with ACC.22 in Washington, DC, ACC is planning a robust and engaging ACC.22 Virtual that will allow colleagues who are unable to attend in person to participate real-time with a global audience.
ACC.22 is your opportunity to Transform Cardiovascular Care For You. For Your Team. For Your Patients.
Early Bird Registration is NOW OPEN! Register before Dec. 16 to SAVE!
ACC is committed to health and safety at ACC.22. There will be a COVID-19 vaccination requirement in place for ACC.22. Detailed information will be available in early 2022.
Sign Up for ACC.22 e-Updates!