ADVERTISEMENT

Contact the ACC Registration and Housing Center
(888) 322-2878
(toll-free)
(847) 996-5822 (International)
M-F, 9:00 a.m. - 6:00 p.m. ET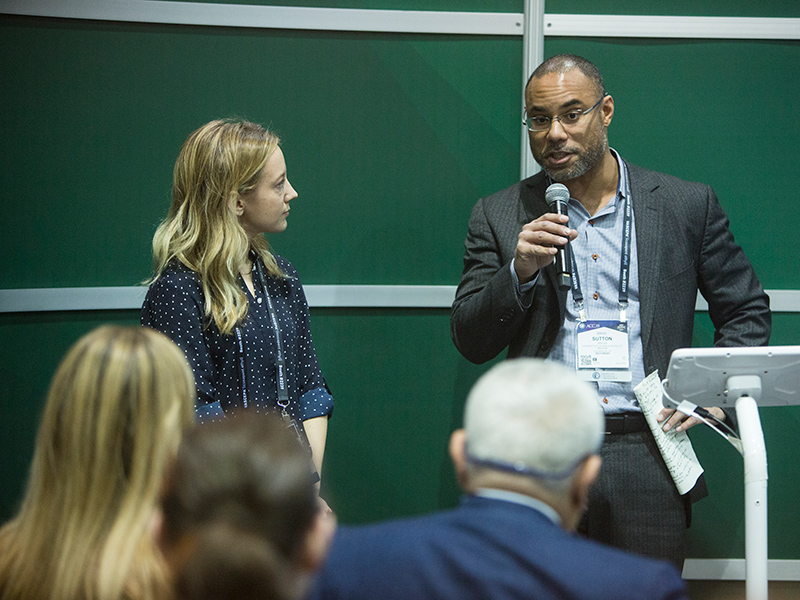 Share Your Science!
Don't miss your opportunity to share your science with the world's leading cardiovascular experts. The ACC will be accepting abstract and case submissions beginning Wednesday, Aug. 26.
Learn More >>>
Mark Your Calendar for ACC.21

Submit YIAs until Sept. 21

Share Your Science!
The American College of Cardiology is excited to announce that it will host the 70th Annual Scientific Session & Expo in Atlanta, March 20 – 22, 2021, providing an engaging and interactive forum to reFocus on Science and reConnect with Patient Care.
ACC.21 is THE opportunity to reImagine Global Heart Health with a focus on the latest science, innovation and practice-changing updates in care in a safe environment being planned with the latest CDC guidelines in place.
In tandem with ACC.21 in Atlanta, ACC is planning a robust and engaging ACC.21 Virtual that will allow colleagues who are unable to attend in person to participate real-time with a global audience.
Registration for ACC.21 and ACC.21 Virtual will open in Fall 2020. Stay tuned for more information as planning continues!
Sign Up for ACC.21 e-Updates!